Length
Provide for 2 hours of visit :
A free visit inside the museum with the intervention of mediators
A guided tour of the park for the animation of the Manège de Petit Pierre (about 1 hour)
Rate
Full price: 10€
Reduced rate 6€ (from 5 to 18 years old)
Free for children under 5 years old
Payment
Accepted means of payment: credit card - cash - check - administrative transfer
Access
La Fabuloserie is located at 1 rue des Canes in the heart of the village of Dicy (YONNE – 89120) on the D 943 between Montargis and Joigny.
From PARIS or from the south : Highway A6, exit N° 18 Sépeaux, then take the D943 in the direction of Montargis and drive 12 km.
For light vehicles : A parking lot is available on rue des Ponts below the main road.
For buses : Visitors can be dropped off on the main road at the designated drop-off points, in the center of the village, in front of the old school.
PARKING IS PROHIBITED ALONG THE ROAD, under penalty of fine
(decree of the mayor)
PLEASE USE THE PARKING PLACES ON THE ZEBRAS IN FRONT OF THE OLD SCHOOL
For the safety of the children, the sidewalks of the village being very narrow, un cheminement piétonnier a été aménagé à travers la cour du restaurant Chez Lucie.
To eat
Picnic : a municipal outdoor area is available, with tables and benches, which must be left clean (please bring your garbage bags).
Restaurant chez Lucie in the village (reservation 03 86 43 09 52).
Recommendation
The museum is not heated, and part of the visit takes place in the park, please bring appropriate shoes and clothing depending on the weather.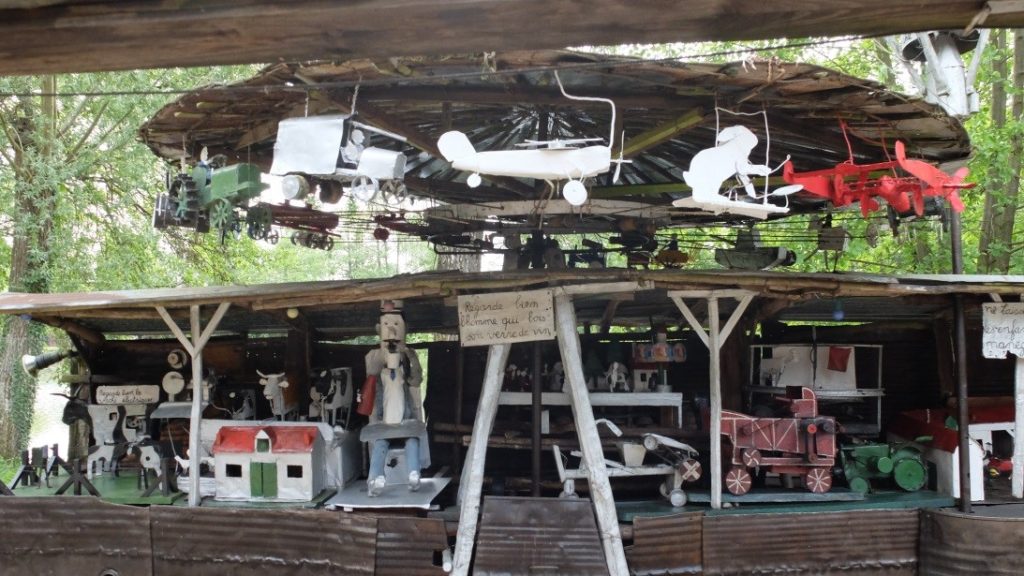 GOOD VISIT !